Welcome to SAO Solutions - A New Age of Education!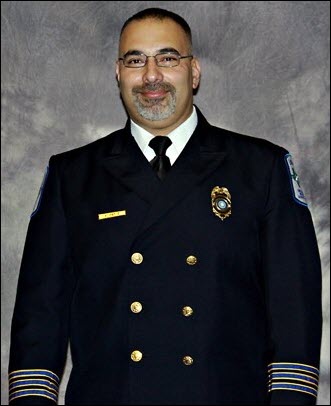 Fred Ortiz - EMT-P, AOR, EMS Chief Lake Jackson EMS, Certified Ambulance Compliance Officer and Billing Specialist
I accepted the position as the EMS Chief of Lake Jackson EMS and Administrator of Record back in 2008. I called Maxie Bishop who at that time was the Texas State EMS Director. I asked him "where can I find the book?" "What book?", he asked. "The one on how to run an EMS Agency". He laughed.
It was at this time I started a journal on what I felt my successor would need as he/she would one day replace me. I started $250,000 in debt and unable to make our first payroll, I wondered, had I made a mistake? By the grace of God, eight short years later $0.00 in debt and $1,000,000.00 in the bank. I found out that there are some truths that you need to know about being the AOR that are not commonly known. Truths which seem to be common sense, such as, if you collect money from Medicare or Medicaid, you can't have an employee on the OIG's LEIE. If this doesn't seem like common sense, it's because it's not. I had never even heard of this list. What about 1 day or 5 day notifications? Where do you find them? Where is the form? Who do I call? What do I ask?
As I developed the Administrator of Record Course, I tried to imagine a step-by-step walk through of what my successor would need if he/she had to fill my shoes tomorrow and continue to be successful.
Here is what we came up with:
Texas EMS Rules
TAC Title 25, 157.2 definitions
TAC Title 25, Part 1, Chapter 157.11 broke down from (a-s)
TAC Title 22, Part 9 Chapter 197 (Medical Director)
OIG Compliance
EMS Billing
Quality Improvement
TAC Title 25, Part 1, Chapter 157.49 (Dispatch)
A resource to be used on a day to day basis
I thought it important to add videos to walk you through different processes and include an audio voiceover to accommodate those who are audible learners. A breakdown of 157.11 in its entirety including links to each form readily available and at your fingertips during and after the course. This course is designed to be a roadmap to your success during your career. While new AORs and potential AORs will find this tool invaluable, as a young veteran, I use it on a regular basis when trying to find forms such as Fastprint link, Personnel forms, Change Notification, Medical Director Class etc. My hope is that this course will provide you with a wealth of knowledge that was not available to me. Once you complete the course in its entirety, I encourage you to utilize it as a resource guide for all of your future needs.
Contact SAO Solutions at (281) 924-0596
| Initial AOR Course | Continuing Education AOR Course |
| --- | --- |
| $450 | $350 |
| This is the first course you must take to get your AOR Certification. This course has a duration of 8 hours. | This is the course you can take to meet your CE requirement. This course has a duration of 8 hours. |
| **DSHS Approved** | **DSHS Approved** |
Additional Courses Offered!
It is our mission to transform your educational experience into one which is easily accessible, affordable, and convenient. It is our goal to assist you in developing a deeper level of expertise for personal growth.
Welcome to SAO Solutions...a new age in education!
We look forward to hearing about your experience.